We went to Budapest and loved it!
Like every year, my boyfriend and I went on a citytrip. In 2016 we took the plane straight to Hungary Budapest. This was the first time I went to Hungary and I didn't  know what to expect. We went in December which means it would be very cold (I actually prefer cold weather when I'm on a citytrip). I really loved our stay in Belvedere Hotel. Our hotel was actually not that expensive but did have very nice rooms and quite a good location, near a subway station.
What you need to know before travelling to Budapest
Currency = HUF Hungarian Forint  (you should really change your money outside the city because when you change in the tourist area you might pay more than you actually should.
The food is quite cheap but very good. (Tip: try out some of the local dishes)
Not a lot of people understand English so try to get information in your hotel before you leave.
Bring your bathing suit! Budapest is known for their beautiful thermal baths which you can't miss when visiting the city!
Check out public transport before you leave your hotel. The public transport in Budapest is quite easy but you need to understand the language which is, like I said earlier, quite difficult.
Learn a few words before going there or take a dictionary with you so you can help yourself in case of emergency.
Bring warm clothes when you go in the winter, it can get extremely cold!
Don't just visit the most known buildings. Budapest has a lot of little museums that aren't as popular but definitely word a visit.
∴∴Bucket list∴∴
Things you must do/see/experience in Budapest!
Thermal Baths
Take a day off and pay a visit to one of the Thermal Baths we went to the Széchenyi Thermal Baths which were amazing. I've never seen anything like it. Just for those baths I would go back.  EXTRA TIP: when you visit the baths in winter, do take your slippers with you, the floors outside are extremely cold so some slippers would come in handy.
Buda and Pest
Visit both "Buda" and "Pest"! A lot of people might not know that Budapest actually exists out of two parts, Buda and Pest which are divided by the river Danube. Both parts are nothing alike, but you really need to visit both! Buda (which is the left part of the city) is located on a hill which provides you many beautiful
views you can't miss! Also, I can say that Buda is by far the most romantic part of the city since it's less commercial than Pest. One of the main "attractions" Budapest provides, you can find in Buda; Buda castle.                                                         Pest on the other hand is the part of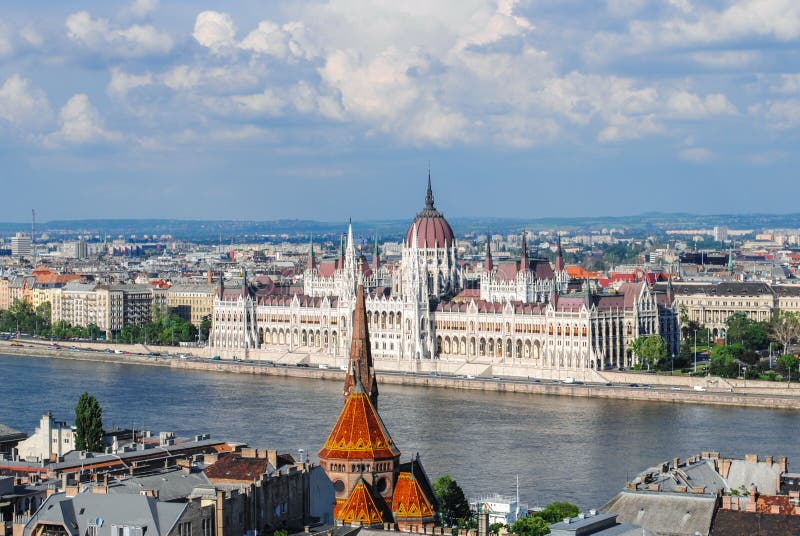 the city you go to to go shopping or to grab a drink in a night club. Most people stay in Pest for their hotel since you can find more social life. Transport is also way easier in Pest. Both parts of the city have their own beautiful places you must visit so make sure you don't miss out!
Monuments must sees 
To be fair, my boyfriend and I don't really plan our trips to cities very well since we are the kind of people that live by the motto "we'll see", if we come across a monument, we will go and visit it but we won't really travel across town to see a specific building. The only time we would do this is when I saw a monument online that I really need to see (in this case it must have been those Thermal Baths).
I must say, Budapest is the kind of city you CAN just walk around and bump into a monument. For example…
Tip! If you take a look around you might be surprised by the cute little details Budapest has to offer.
Must try food
Try out some of the local restaurants and don't stick to your "I only eat what I know" mentality. You will be amazed by the various types of food Budapest has to offer!
I didn't take any pictures of our food so all images I'll use were found online.
Visit during the holidays
No explanation needed
After reading this article you should know a little more about the do's and dont's of Budapest. I really enjoyed my trip to Budapest and I'm sure you will too!
Have you ever been to Budapest? Let me know!
Lots of love