I never thought I would be going to Cardiff to be honest. Not one of my friends or family has ever been there, nor were they planning on it. I didn't really know where it was situated in Wales. But when I got the opportunity to fly to Bristol, take the train to Cardiff and stay with a local family for 10 days for free in exchange for taking care of the kids, I couldn't resist!
How did I get this opportunity? 
A family friend of my boyfriend's mother is a single mom with three children. She just moved from England to Wales. Since she had a time consuming job she regularly needs a babysit to take care of her children (ages: 8, 11 and 15). She asked my boyfriend and I to come over since I study English and my boyfriend also masters the language quite well.  The children were supposed to go to school during the day (blogpost following on this) so we could visit the city on our own, and so we did.
Good to know before visiting
The currency: Pound
Not the most cultural city, you can't find a lot of impressive buildings.
Very friendly people
Beautiful arcades you MUST visit
Most museums are free
Cardiff Bay is a must visit
Very easy to find or call a cab. (TIP: Call Dragon Taxi : 02920333333)
There is no underground
Visit the Arcades
Before you enter Cardiff you can find a sign that says "Cardiff, city of arcades". When I first saw this sign I didn't know what to expect from it. But I can say, Cardiff is indeed a city of arcades. If you don't know what arcades are click here. My boyfriend and I visited the arcades a couple of times since they were really beautiful to walk through (and also dry, since it rained quite a lot). And if you don't like mainstream stores like Primark and Zara all the time you should really take a look in the arcades because we found a lot of impressive shops.
You can also visit the arcades when you fancy a nice warm cup of tea and a piece of cake. A lot of very cosy taverns are based in the arcades, and they are very much worth the visit!
Cardiff Castle
A must visit monument is the Cardiff Castle! We went, unfortunately, on a very rainy day which made our visit less pleasant since a big part of the visit is outdoors. So before you plan your day, make sure you check the weather! We needed half a day to visit the castle, but bare in mind it was raining so we didn't stay outside a lot and rushed a bit through some parts of the trip. But overall it's a beautiful place and not too expensive if you're travelling on a budget.
Cardiff Bay
Cardiff Bay was, for me, the most interesting place in Cardiff. A lot of completely different buildings together, beautiful eating facilities and a stunning view.
When you want to visit Cardiff bay make sure you didn't eat anything in advance since there's plenty to eat. When you don't have access to a car you can always take the famous hop-on-hop-off bus. It's quite cheap in in comparison to other cities and it drives you to places you wouldn't normally consider visiting. We were lucky we could enjoy the live guiding from our bus driver Jerry, which is way more enjoyable than a boring tour with your earphones in.
Typical Wales
We always try to indulge ourselves in the local culture as much as we can because we really want to get the most out of our trip. This time we tried some typical Welsh dishes and looked for local traditions.
Welsh Lovespoon: This is a wooden spoon decoratively carved and was traditionally presented as a gift of romantic intent. Locals say it brings good luck in your relationship. I really wanted to get one and we went to a local store (this store had the biggest handcrafted Lovespoon ever made in) but we didn't end up getting one since it was quite expensive. So I got a small magnet instead. I know the magnet isn't really representing the tradition, but my boyfriend said " we don't need a spoon to be happy in our relationship" which is very true.
Welsh cakes: Oh god, I can't explain how much I miss these! These were, in my opinion, the best local cookies I've ever had in another country!  You must try these! (TIP: find a store that makes them fresh, they taste even better warm!). I'm going to try and make them myself since I already run out of my stash. #sorrynotsorry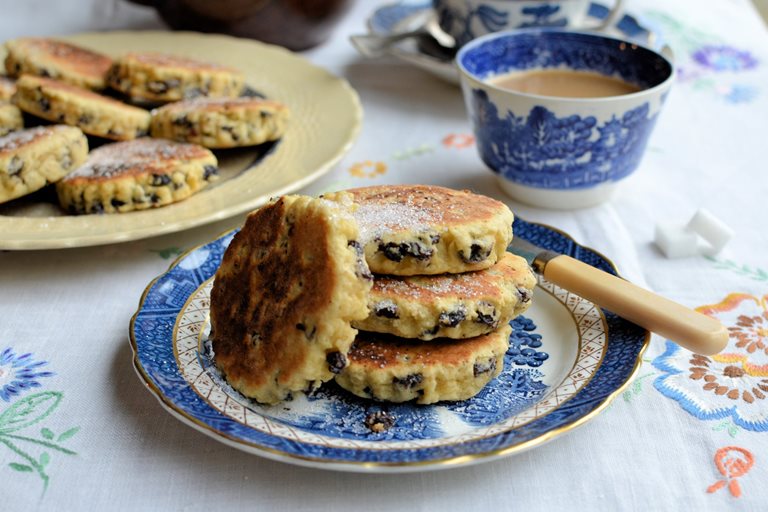 As always… shopping
I'm really the kind of person that likes to shop when I'm in a different country. I must say this is mostly to blame for the fact that we don't have a lot of stores or big companies in Belgium what I find a real shame. So when I see a store, we don't have, I must take a look inside! (And buy something ;D). This time I went to a couple of stores like: Victoria's Secret, Douglas, Build-a-Bear, The Disney Store, Topshop, …
We really enjoyed Cardiff, mostly because it was such an enjoyable city to visit, we didn't see the most mind blowing buildings but just the overall vibe has been amazing.
I would visit this city again with someone else or with my boyfriend again.
Have you ever been to Cardiff? Would you consider going? Let me know!
As always
Lots of love